Brian Dale – Founder and Principal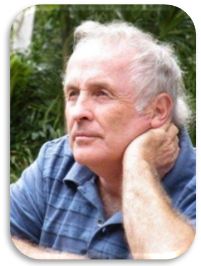 As a young person growing up, I loved sport and desired to play or coach professionally. However, my mother inspired me to teach and my father gave me a love of musicals. So I began a career as a primary school teacher and librarian. Storytelling was my favourite activity. A special thankyou goes to a group of children whose names I still recall. We attended Mountain Gate State School, in Victoria, and they asked me if they could do a play. Why not? So began my career as a drama teacher. Since then I have written, produced and directed more plays than I can remember. I have been privileged to witness so many talented children and watch with unbridled satisfaction how children's self-esteem dramatically increases. The Byron Bay and Ballina areas are such creative places, where the children have a zest for life and a wonderful dramatic flair. With the creation of Bright Lights, we have shared with the children some wonderful moments, given them the opportunity to extend their creativity and the confidence to take that creativity to wherever their heart leads them.

Lee Purdie- Founder and Choreographer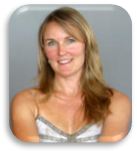 Dance and movement have been part of my life since I was a little girl, having studied many different forms. I began teaching and choreographing when I was 14 years old and have continued throughout my life. After completing a Yoga teacher training certificate, I have combined my two passions to create Yogadance, which I teach and perform locally and internationally. Bright Lights is my other passion. Having trained as a primary teacher, I enjoy working with children. Bright Lights provides an opportunity for children to explore the exciting world of Theatre and to help them achieve their full potential in the areas of Drama and Dance. I get such a thrill from seeing children perform.  Our performers are extremely talented and I have learnt so much from them. I wish them every success in the future and feel privileged to have been involved in their journey through life. I am so blessed….I love what I do!!
Rebecca Balfour- Drama and Musical Theatre

Creativity is an essential part of my life and my influence as a performance artist and teacher was inspired by my parents who are both passionate and reputab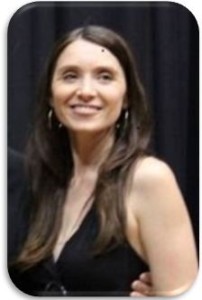 le high school teachers specializing in the arts and performance. Infusing my two great loves of teaching and performance at 14 years old, I started my teaching career with much encouragement from my mentors.
After finishing high school, I auditioned and was accepted into the international performance company Up With People. I toured the Americas, Canada and Europe, performing a two hour musical, five days a week. I then took on the challenge an internship as the dance director for the show, which enabled me to cast the musical for each performance. In 2000 I established Tamworth Dance Academy and in the two years I directed the school, I inspired and developed many students. I have been teaching Musical Theatre, Jazz and Hip Hop for over fifteen years and am continually inspired by my students. I am love being part of the Bright Lights family and hope that my love and commitment to the students and the arts will aid in the development of the student's ability as dancers, actors and all round performers.