Bright Lights Award Winners 2019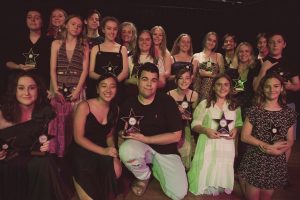 Congratulations to all award winners in 2019
BRIGHT LIGHTS IS A PROVIDER FOR CREATIVE KIDS VOUCHERS
Drama teacher, Brian Dale and Dance teacher, Lee Purdie started  Bright Lights Performance School in Byron Bay, NSW, Australia, in 2004.  The school invites students from primary school classes 2, 3, 4, 5 and 6 and secondary school classes 7,8,9,10,11 and 12 to extend their creative talents by participating in our courses. Through professional guidance and instruction, participants are given the opportunity to develop and enhance their performance skills in drama, dance, singing and music.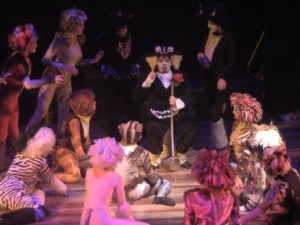 This is done initially through our Drama/Dance training course. The students are then invited to participate in our Stage Awareness/Performance Skills course, which culminates in the production of a quality stage musical in a professional venue.
We view the participation in our Drama/Dance course as a pre-requisite to the involvement in our Stage Awareness/Performance Skills course, which leads to our musical production. Although both courses are designed to improve dance and movement skills and dramatic ability, they are quite different in nature. Participants need to be aware of the total commitment and disciplined focus that is required in the production of a stage musical.
We aim to provide students with a natural progression of activities and development of their skills. This progression provides both success in and a challenge to their performance abilities.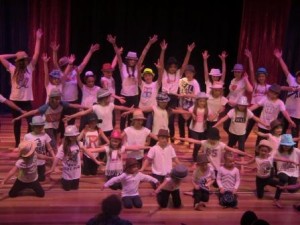 We are constantly amazed and delighted at our participants' level of talent and enthusiasm. Bright Lights Performance School continues to grow and expand with classes throughout Byron and Ballina Shires. We appreciate and extend our gratitude to our students and their families for their commitment to enhance their creative talent. Together we create enjoyment and memories that will stay with us all; maybe for a lifetime.